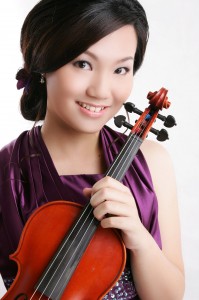 Emily Neah started piano lessons from her Aunt, Nee Pai Hooi, when she was 3. At the age of 13, she continued to learn the piano from Joel Aw and completed her LLCM in the year 2000.
Finding her interest for the violin at the age of 14, she started to take violin lessons from Lee Chin Leong. Emily completed the Trinity's Performance Certificate in 2004 and was awarded with the Certificate Of Excellence. In 2006, she joined the Penang Symphony Orchestra for China Tour Concert. Presently, she is continuing her violin studies with Jascha Y. Shimano.
Emily is currently teaching both the piano and violin in Aesthetic Music & Art.